New beginnings are definitely something worth celebrating. This August has a big milestone that the whole Cho Tot family wants to celebrate together: the opening of our second office in Ho Chi Minh City. In addition to the 18th floor at Me Linh Point Tower in District 1, from now on Southern FRUITies will have another home at UOA Tower, District 7.
Last Friday afternoon, 19th August, a cozy grand opening party was held. Our members wearing company white tees enthusiastically gathered at the UOA office to participate in congratulatory activities and look forward to the moment of making our toast.
Yes, we made it! We all know that this was not just a moment of celebration, but an occasion for us to look back and thank each other for all our hard work. It is - if each individual did not strive, Cho Tot could not reap the past achievements. It is - if we did not believe in our ambitious mission "make second-hand the first choice", we could not attract more new members to join us and together conquer the next milestones. Cho Tot team is growing day by day, now we are a family of more than 250 members. By expanding working space and improving utilities, Cho Tot wishes all FRUITies could have a comfortable environment to grow and evolve every day.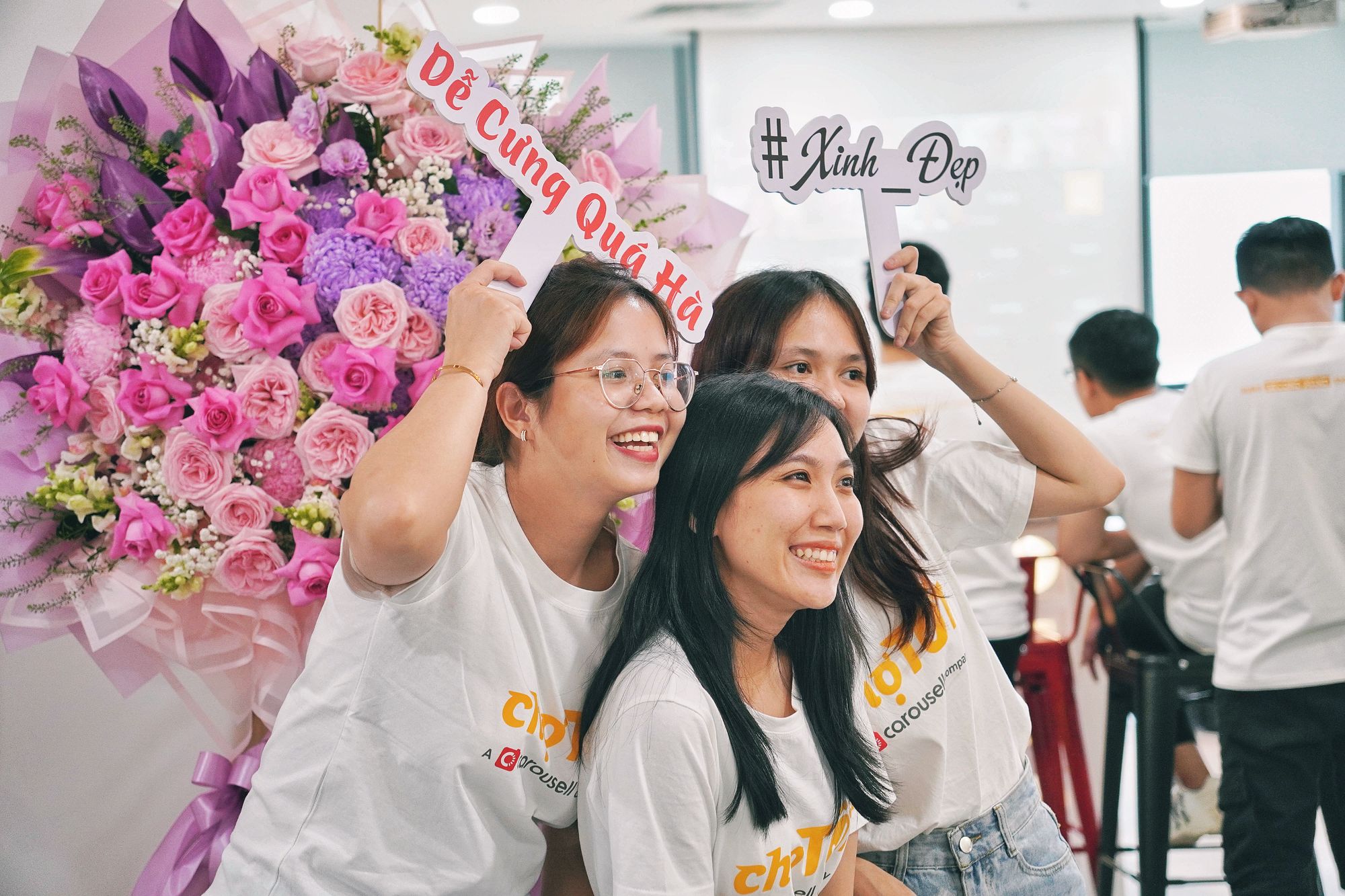 The journey of nearly 1 year, from choosing the location, to the stage of ideation, design, construction and completion of the office must have left many profound emotions and stories for all of us, especially the Workplace team. Our beloved sister Như - Procurement & Workplace Lead shared with the whole family some fun facts about that memorable journey. Needless to say, Như and her team truly played a critical role in the making of our new second home. A big round of applause, warm hugs and bouquets of fresh flowers were given to the team as our thank for all their contributions and dedication to this project.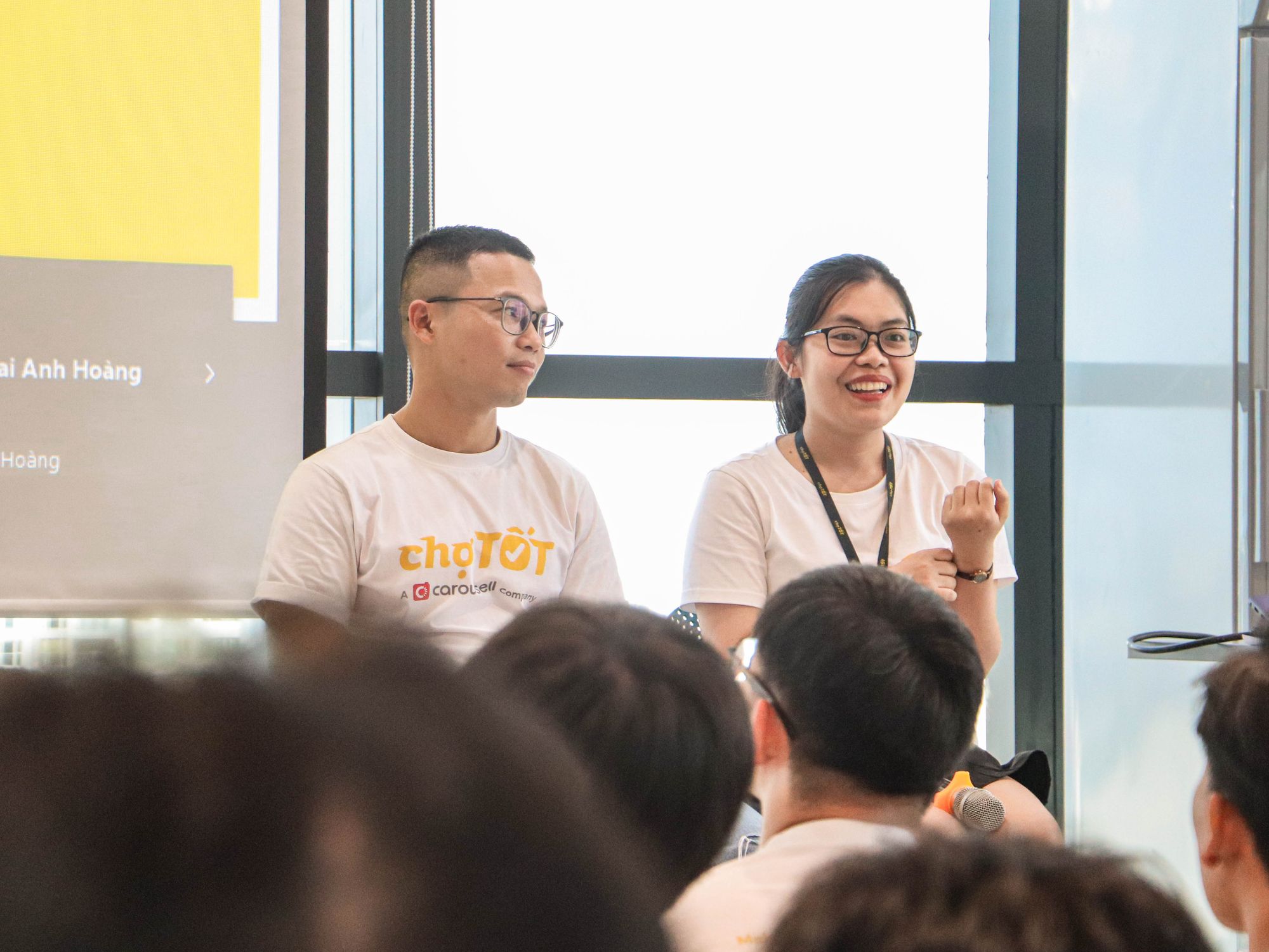 A congratulatory party cannot be complete without a feast. Someone said that the fastest way to show love was through food. Let's take a look! The delicious and eye-catching dishes below were enough to show our love for FRUITies, right? All our members enjoyed meals, chatted happily, had fun, laughed and of course, saved these memorable moments together.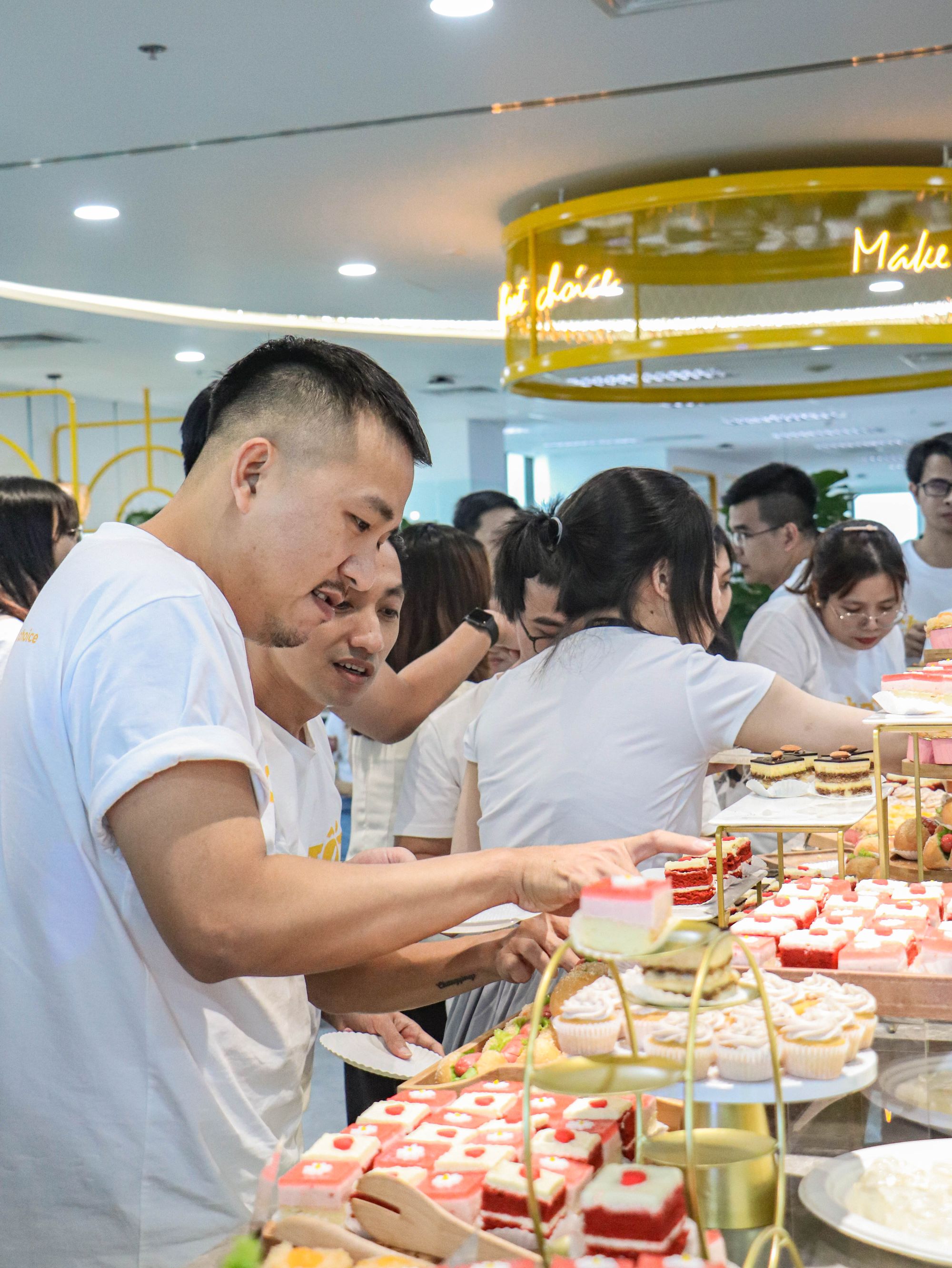 To the UOA office, open is the core idea behind this design. We use the main tone of light color, make full use of natural sunlight, optimize group discussion space and individual working area, decorate the office with lovely green trees and equip indispensable facilities for FRUITies to work and entertain. Cho Tot believes that the most comfortable and well-equipped working space will help stimulate the spirit and recharge energy for all our members. The workplace is not just for working, it is a space where our members spend ⅓ of their inherent time.