Vertical Manager (Property)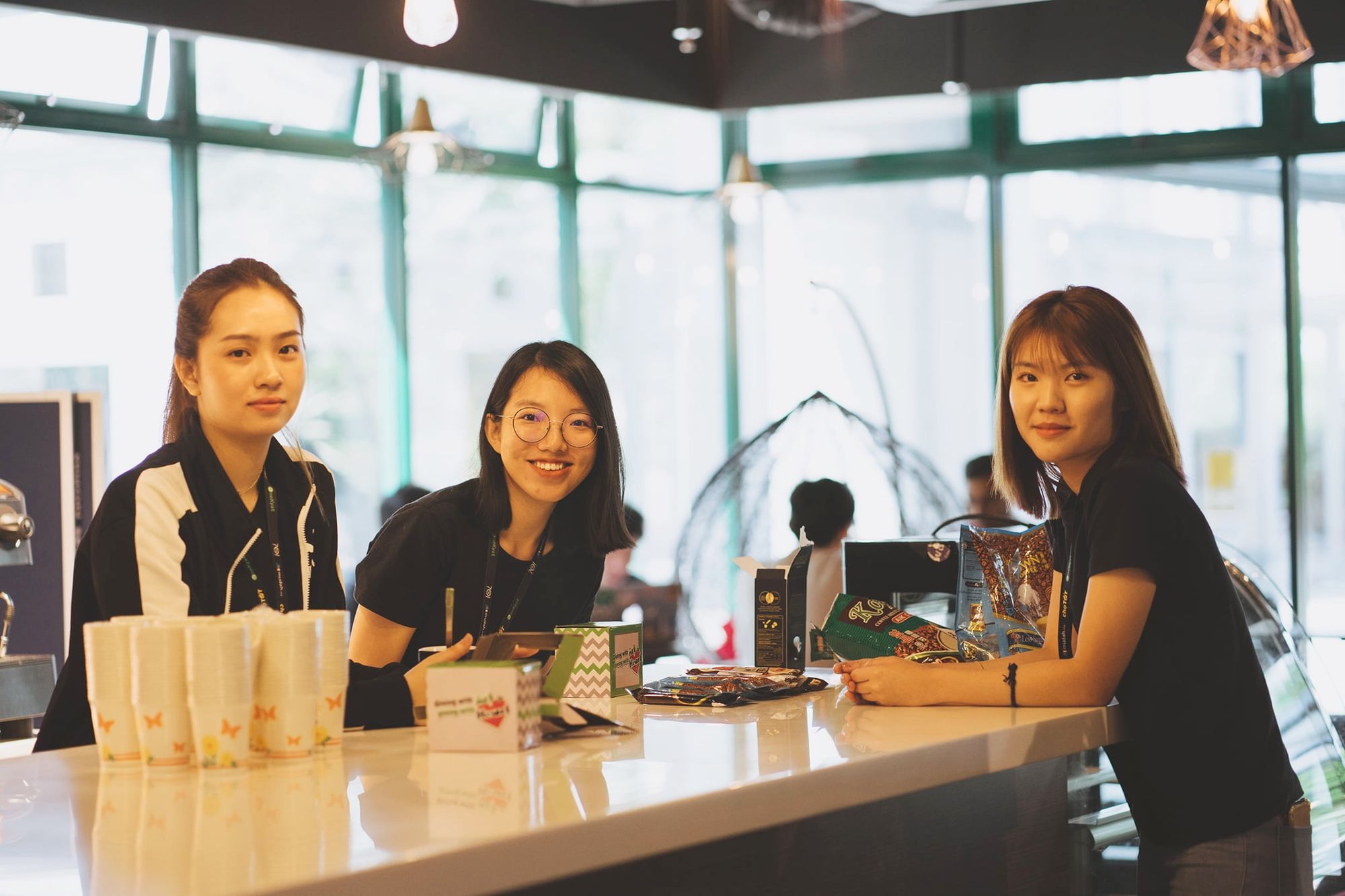 Cho Tot is part of Carousell, one of the world's largest and fastest growing marketplace platforms in Southeast Asia. Launched in August 2012, Carousell began in Singapore and now has a presence in eight markets under the brands Carousell, Mudah, Cho Tot and OneKyat. Carousell is backed by Telenor Group, Rakuten Ventures, Naver, Sequoia Capital, and Naspers.
About ChoTotNha & the team:
Considering ChoTot as a solar system, Property Vertical, named ChoTotNha, is one of the planets along with ChoTotXe, ViecLamTot,.. shares its orbit around the core classifieds ecosystem with verticalized missions. If you're fascinated by working with a leading platform having millions of visitors every month, to be in the frontline of the rising PropTech industry, inventing scalable and forward-looking solutions that foster continued growth while providing the best experience possible for users, you're in the right place!
We're a team of fun, nimble & high-spirited people who thrive to deliver a seamless real-estate buy & sell, rent & let experience for Vietnamese. At team Nha, we build a learning culture that embraces a climate of respect, trust, and openness in which people can raise concerns and suggestions without fear of judgement. We foster collaboration, curiosity, open communication and high-quality work, thus, we become both support system and challenge system of each others. And last but not least, we put User-first philosophy above everything else.
About the Role:
Do you have the knack for uncovering deep user insights?
Do you enjoy the adrenaline rush of doing something bigger than yourself?
Yet still, wonder how to make small things become more 'wow'?
Does ambiguity trigger you to find innovative solutions?
Do you find challenges and fears as an essential part of uplifting the learning curves?
We're looking for a well-rounded and go-getter leader to join us on an ambitious journey ahead. You will be surfacing the market's unique nuances to tailor our core products to the needs of our users (buyers/ tenants, sellers/ landlords/ enterprise), aiding the development of product, communications, overall operational & business strategy. The role reports to HOD and primarily be working with tech managers, product managers, designers and other business teams such as strategy, marketing, finance.
What you will do:
In consultation with functional leads, taking end-to-end management leading the Business team for planning, prioritization, execution of business initiatives from scratch by balancing in-house as well as outsourced resources.
Triangulate insights by combining multiple data sources – internal usage (data, market and user research), survey, and secondary sources (real-estate industry best practices) to understand the domain deeply, identify and transform user problems into validated solutions using technology, analytics, business processes, and marketplace policies.
Measure the impact of initiatives, decide and communicate success or failure, identify key learnings and integrate them in overall user, product & feature understanding
Inspire the team to dream big and innovate to delight users while fostering a culture of continuous improvement through mentoring, feedback, and metrics.
What you will need:
+3 years of experience in Business Development and/or Business Performance Management, Product Management, or Project Management or Business Consultancy with a proven track record of delivery, ownership and execution of business projects.
In-depth knowledge or obsessed about real-estate market and real estate investment/ development
To be a generalist – understands, qual, quant, and secondary data sources. Can ask the right questions & use data to validate, convert it into knowledge by adding context, experience, 'real-life' materials.
Leadership – leads a team of intelligent minds, create a healthy and motivating work environment
Strong stakeholder management skill, experience in communicating with technical and non-technical stakeholders at all levels across multiple business units
Obsession in learning how things work, with strong intuitions on how to solve problems creatively and quickly.
Attention to details and strong business acumen
Ability to operate in a self-directed culture and has comfort in navigating uncertainty
Tenacity & Resilience – demonstrates tremendous determination in working toward a goal without letting temporary setbacks derail.
Basic understanding of analytics – SQL, R, Tableau, etc.
Thank you for taking your time to read our job description and thank you in advance if you decide to apply for this position. Shortlisted candidates will be contacted within 2 weeks since application, otherwise we might meet when another chance arises.